Members
Willie
Vince
Clifton
Tony
Mission
Pictures
Fishing
Baits
Knots
Rigs
Tackle
Tips New!
Information
Tournaments
Clubs
Manufacturers
Equip Suppliers
Bait Shops
Govt Depts
Other
Links
Recipes
Webmasters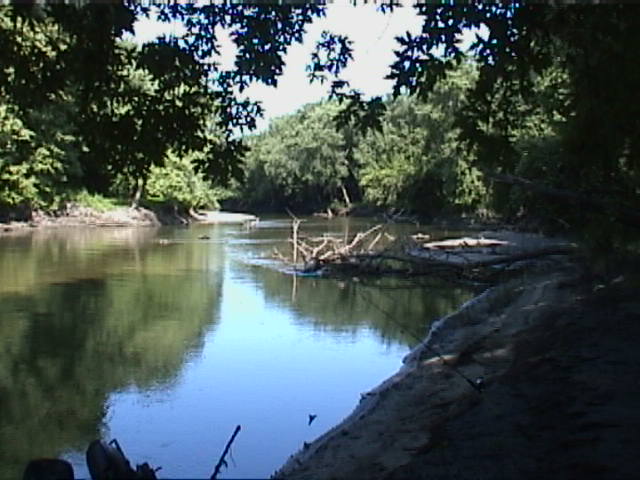 Home Fishing Spot
Catfish Rods

Experienced Catfishermen first of all know about what species and weights they are going after before they even hit the waters. This is called targeting fish in our Sport. Most of us will know the waters and what weights and sizes are in there. Once you get an idea of what you want to catch, then you select your equipment accordingly. You are not going to need a 8 foot heavy action pole with 80 pound Power Pro on it for catching a few for dinner in the 5 to 7 pound range here using shrimp and dip bait! This is where you need a variety of poles, reels and lines for the fish you wish to target. Use common sense as it goes along way.
Let's face it, many of the commercial pole makers still do not have a clue what we need. They are still thinking that we need the 7 foot, 2 piece rods with 5 eyelets on them and the tip. They are not bad for 20 dollars and will work for the average angler out there just out for a weekend with the kids. They come apart rather easily and fit in your trunk with the rest of your vacation gear pretty good.
Since we are a Sport, we require much better equipment as normally, you have to get a rod maker to custom make the rods that we require for the Pro Tours or make them ourselves. The Fishing Industry seems to think that we can just adapt from the Salt Water selections as this is not acceptable anymore. There are now some fairly good rods out there finally, but we still want better.. . They will catch on sooner or later just like in anything else. Look how far golf clubs have come over the years!
Thu Jul 27, 2006
Vince Copple
We reserve the right to decline any type of material sent for posting.