Members
Willie
Vince
Clifton
Rodney
Tony
Mission
Pictures
Pictures 2003
Fishing
Baits
Knots
Rigs
Tackle
Tips New!
Information
Tournaments
Clubs
Manufacturers
Equip Suppliers
Bait Shops
Govt Depts
Other
Links
Recipes
Webmasters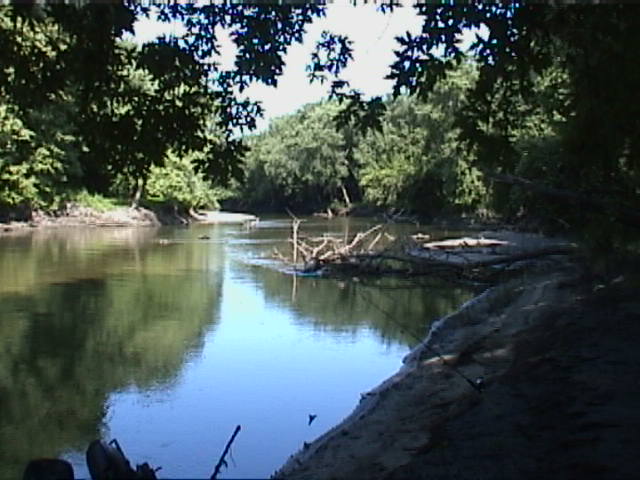 Home Fishing Spot
Ft. Madison, IA 2005
KenFreemanOutdoorPromotions
Bass Pro Shops Big Cat Quest
Ken Freeman has put together the Bass Pro Shops Big Cat Quest that absolutely incredible and a lot of fun to go to that is a totally new concept in Catfishing Tournaments. The entrants do not go through a number being called off at take off that I have seen get rather dangerous at times or long lines putting in and listening to rules that should be known anyhow. Instead, you can take your time as you are out on the water and just turn on the radio around 6 a.m. Ken announces for everyone to start fishing already set up on your favorite hole somewhere on that body of water.
There are hourly guaranteed payouts for the top 4 fish! This is really the fun part is where you and your partner not only have the excitement of finding, catching and landing your fish, then quickly pull in your anchors and race back to the weigh in to beat the clock for that hour. This is an individual entry tournament, but it sure is nice to have your partner and or partners working along with you in the boat. Other boats in the distance might be running up and down the water heading in, quickly tying up to bring in fish or perhaps you could be there alone is the gamble that you take. Waiting for the results to be called out as the time is ticking down really gives you a type of sensation that is unimaginable. If you place for the hour, then you are escorted over to join the other winners into the Coca-Cola weight in pen. From there, The Bull radio station 101.7 broadcasted the event in Ft. Madison. The hourly winners then have a chance to sit down and talk to the others, relish the moment and get an ice cold Coca-Cola product that tastes really great on a hot day as it was. Ken will introduce you to the crowd gathered that will be announced on the radio for that hour. After the official results are completed, go jump back into your boat and off to your next hole in the game plan and do it all over again. This happens every hour! Other wild card prizes are announced during the day so you might win a Lowrance Electronics Sonar and GPS or perhaps an Optima Battery as we can always use a new battery for maybe a 2 pounder is all it takes.
This type of catfish tournament is something that I have never experienced before. A live band playing, Radio media, great prizes and hourly pay outs. A SeaArk boat and Suzuki motor at each tournament for first place, MotorGuide Trolling Motor and 1,500 dollars cash guaranteed for second place. I even had the pleasure of meeting Denny Halgren the President of the Professional Catfishing Association and his partner Jeff Williams. It was a great time getting together with our Team and see other old friends that attend sharing what is new and swapping stories is something I always look forward to.
It is really incredible and an experience I will never forget!
Way to go Ken!
You have it going on in a spectacular catfish tournament trail!
Vince Copple
TeamWhiskers
We reserve the right to decline any type of material sent for posting.