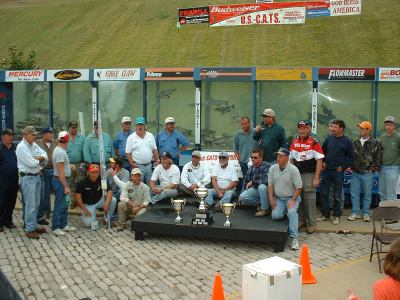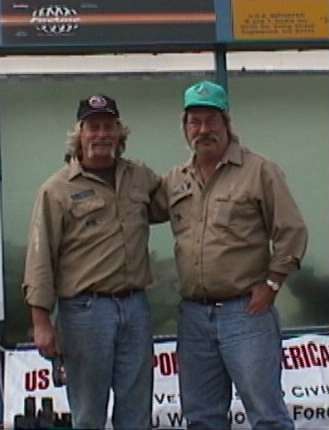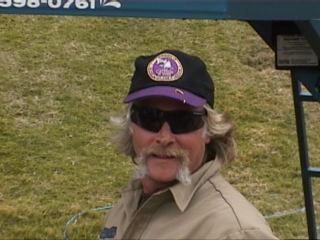 Mud Island
Mississippi River – Memphis
What an incredible weekend we had to finish out our first season. We decided to try a new approach on the drive down. We already had fished in 3 of the 6 and were very serious about it. This 4th one would give us atleast a slim chance to fish at the World Cup on Sunday if we got very lucky that is. Willie said let's go down and have fun and if we place we place, if not, lets have a blast doing it and not worry about it.
Friday morning it rained. I thought oh no.. not another Havana where we got swamped with rain. Finally the rain let up and we headed to the river. I had seen the maps and really misjudged the magnitude of this river. I had never seen a 300 foot wing dam and the boats across the way looked small on the drive into Mud Island.
We fished around a few areas and nothing seemed to work well except our new rod holders we designed up. Saw a boat flying up the river and I told Willie hey I think that is Clifton. Turned out to be James Patterson the local pro guide and legendary fishing pro Bill Dance. It really was a pleasure just to meet these guys and James gave us a tip on where to find some shad.
Fresh Shad is really the key to catching fish so we were off to find them. We didn't really know what we had stumbled into till later in the weekend. Found a few shad there and I got to try out some new tackle. I really like to tinker in my shop and Willie tells me that I can only try out the new stuff Friday during the prefish. So here is my chance! Tied up the new rigs and put on some of our shrimp and doe balls we made up. Caught a little one on the shrimp so I thought cool atleast that works. Moved up river and caught another few on both. Atleast I caught a few fish, so I was happy and still worried about finding bigger ones for the weekend.
We had a ball back at the hotel all weekend. I finally got to meet some of the other pros that I didn't know. Willie and I shoot our usual video of starting out the trip and this is when he came up with Wild Willies Wompum Bait for his doe ball recipe. It is sometime hard not to fall on the floor laughing sometimes with some of the antics we get into. But we were here to have fun. That is all that counts.
Saturday mornings it is always a thrill to have our number called off and hold on as Willie know nothing but running full blast no matter what. After trying a few places, Willie studies the map and we go back to our shad hole to try it. He catches a few off the back of the boat when I notice my rod got hit. Normally the clickers are on so there really isn't a problem. But is wasn't because I forget to shut them off when I pick up the pole normally. The pole takes off again as I reach down and it comes up to meet my hand and I set the hook. At first I thought I had a snag. Till it started moving and Willie saw my pole and yelled out "You got a big one. Ill get the net." After some good coaching, we netted it and got it in the boat. A 19.5 bluecat and I could not believe it. We left it laying in the bottom of the boat as willies poles were going crazy in the back.
This having fun routine isn't that bad. We ended up having to cull out fish for once and throw some back since we could only take in 10 to the scales. It was a real thrill to walk up the ramp to get the truck and have Al catch up and congratulate me on catching a hog. I knew we had a nice catch and it was an incredible feeling driving up to the scales as the crowd was watching every one. We weighed in 51 pounds of fish and we had somewhat of a chance. We ended up taking 7th place, but happy to have done so well. Then it dawned on us that we have a good chance of making up points to be in the World Cup tomorrow.
One of the high lights was getting video of myself with Bill Dance. Thanks Bill for everything you and James have done for Catfishing. See ya out on the water sometime
Sunday morning take off was an icon in my fishing to say the least. I could not believe in my wildest dreams that here I was fishing in this World Cup Classic my first year out. I still cant for that matter. We went to our hole and caught a few. Missed a lot of them as they were not biting like they were the day before. Atleast we had a few to weigh is all that I was worried about and didn't come in skunked as I always have worried about. We weighed in 10.5 pounds and came in 9th Place.
Willie asked me who is going to win this thing. I said without hesitation, Clifton will. Sure enough. He and Rodney pulled a few cats out of the hat. Congratulations to them. Who would have known when we went out to dinner the night before that they would have won.
We had a wonderful weekend. Our boat placing 9th in the world is so incredible of an event to have happened. It was very nice meeting all the pros on tour and having a great time. Thanks for sharing a few of your tips and we will be back next year. Special thanks needs to go out to my partner Willie. I would like to also thank my Aunt Mary for helping us out and encouraging me to do this. Last but not least. My wife Kim for everything she has done to help and putting up with me.
Vince
Webmaster/Pro Team Member
USCATS World Cup Qualifier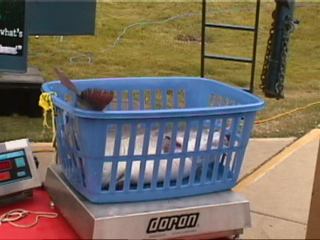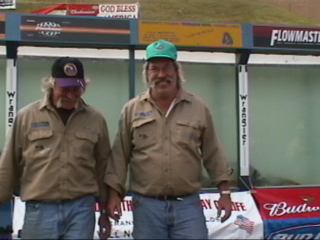 Thanks Mike and Ken for running the cam
and Dan for the picture of the group.